Capitainer has developed a microfluidsystem based technology that offers a solution for
near-patient blood sampling – at the lab or at home.
Our Technology
 Patients themselves can conveniently leave blood samples in form of a dried blood spots and send it to a laboratory for analysis. This is possible through Capitainer´s new disposable sampling chip that automatically meters and stores an exact blood volume which allows for accurate quantitative measurements, something that so far has not been possible. This is of particular importance for patients requiring continuous therapeutic drug monitoring where it reduces exhausting and time-consuming visits to the laboratory. At the same time our technology saves valuable healthcare resources spent on taking blood samples in everyday clinical routines. We address a major growing market where only in Sweden more than a million therapeutic drug monitoring samples are taken each year.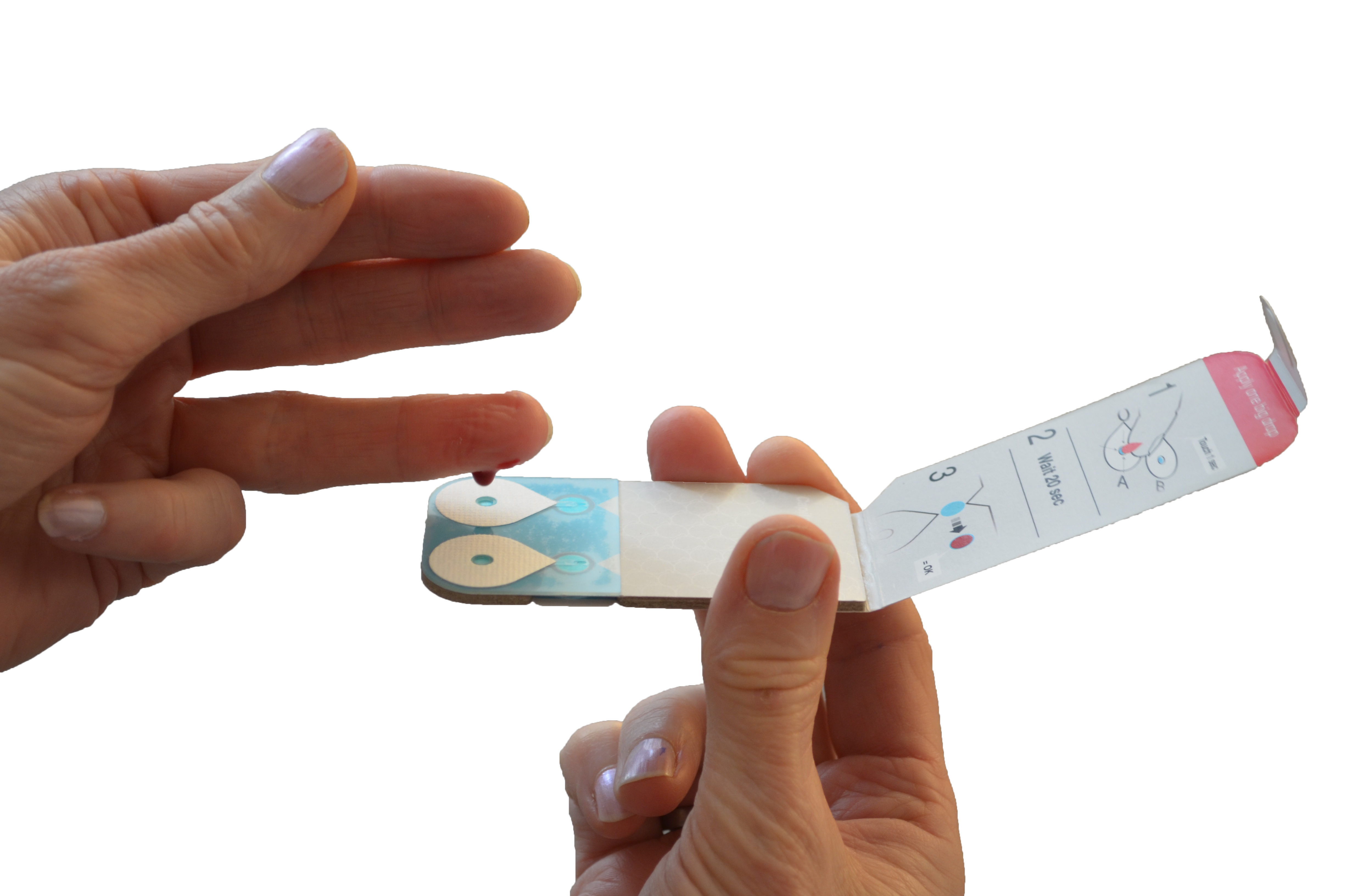 The New Blood Test Technique – qDBS

A drop of blood is produced by finger-prick and transferred to the device inlet port. This is the only action required by the user.
A smart mechanism automatically fills a microchannel before removing the excessive blood. Subsequently, the blood volume contained in the microchannel automatically transfers to the specimen collection membrane, forming a high quality dried blood spot sample, preserved for quantitative analysis.  
Manual Pipetting of Blood vs Capitainer qDBS Collection
Experiment
EDTA-blood was collected from a coffee drinker by venous puncture
25 µL of blood was applied to 20 Capitainer qDBS channels
For reference 20 discs were taken out from Capitainer qDBS devices and 10 µL of
blood was applied by manual displacement pipetting
Caffeine concentration was measured by an accredited LC-MS/MS method
Result
Capitainer qDBS CV 2,84% vs Manual pipetting CV 6,25%
Source: Evaluation study by Dr Olof Beck, Analysis of caffeine by LC-MS/MS method. 2020 March 16