A blood collection device for microsampling

with predefined blood volume
The novel Capitainer-B product is a four channel blood sampling
card that collects 13.5 microliter whole blood as dry blood spots,
in each of four small cotton DBS paper pads
The Capitainer B sample card is intended for the collection and storing of a whole blood sample as a dried blood spot in a cotton DBS paper matrix. The blood sample can then be analyzed in a lab to determine the quantitative presence of any targeted compound. A blood drop from a finger prick of about 20 – 80ul should be applied to the inlet portions of the device. When the channels are filled, the card must be closed and put in the supplied return pouch. The sample will then dry in the pouch.
Thereafter the return pouch can be dispatched to the Lab.
The Capitainer B card is validated for blood. Only use freshly drawn blood. Other substances should not be used.
Several analytes may be quantified from the DBS sample. Refer to literature for specific applications:
Example analytes:
– PEth
– DNA/RNA/Proteins
– Therapeutic Drugs
– Drugs of Abuse
– Trace Elements
Examples of application areas
– Pre-Clinical and Clinical Research
– Drug Discovery
– Clinical Chemistry
– Monitor compliance and adherence
– TDM
– Disease surveillance 
Questions and inquiries about Capitainer-B?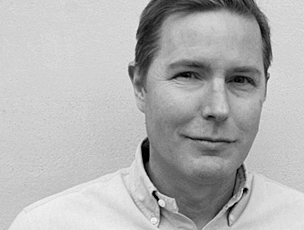 Contact Senior Product Manager Hans Peter Starck-Johnson
Accurate sampling
– Defined volume
– Hematocrit independent
90% cost reduction compared to venous sampling
– Capillary self-sampling
– Simplified laboratory routines
Easy to use
– No venous sampling
– Simpler blood application compared to traditional DBS
Reduced environmental impact
– Less transportation
– Less material consumption
Dry sample storage
– No biohazard transport
– No cold chain required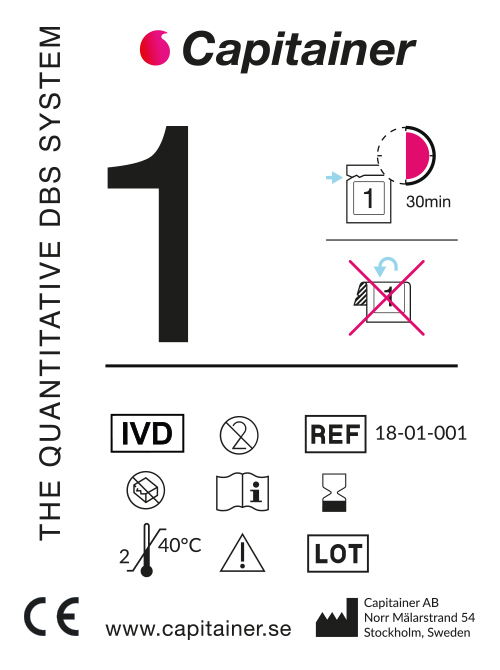 Capitainer B is CE-marked and is being made available for the European market

Capitainer B is registered as an IVD product according to the 98/97EC In vitro Diagnostic Medical Device Directive.

Capitainer B is also registered with the US FDA as a Device Class 1