A blood collection device for microsampling

with predefined blood volume
The Capitainer qDBS product is a two channel blood sampling
card that collects 10.0 microliter whole blood as dry blood spots by a simple finger prick.
The Capitainer qDBS sample card is intended for the collection and storing of a fresh whole blood sample as a dried blood spot.
The blood sample can then be analyzed in a lab to determine the quantitative presence of any targeted
compound. A large blood drop from a finger prick
(> 18 μl) should be applied to the device. When sampling is completed, close the card and place in the return pouch. The sample will dry in the pouch and
can be sent to the laboratory.
A significant, and growing number of analytes are already validated on DBS. Refer to literature for specific applications:
Example analytes:
PEth

DNA/RNA/Proteins

Therapeutic Drugs
Drugs of Abuse
Trace Elements
Examples of application areas
Pre-Clinical and Clinical Research
Drug discovery
Drug development
Drug monitoring
Clinical Chemistry
Therapeutic Drug Monitoring (TDM)
Biomarkers
Antibiotics
Hormones and steroids
Proteomics
Monitor compliance and adherence

Disease surveillance 
Questions and inquiries about Capitainer qDBS?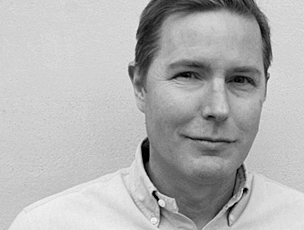 Contact Senior Product Manager Hans Peter Starck-Johnson
Accurate sampling
Defined volume – quantification
Reproducibility: CV, less than < 5%
Haematocrit independent
Dry sampling storage
Send with regular mail
No cold chain required
No biohazard transport
Room temperature stability and space saving
Easy to use
Convenient and quantiative blood sampling at the fingertip
Enables easy and accurate sampling by non-healthcare professionals
No venous sampling
Reduced environmental impact
Less transportation
Less material consumption
Benefits
Enables cost saving
Improved healthcare efficiency
Reduced environmental impact
Quality of life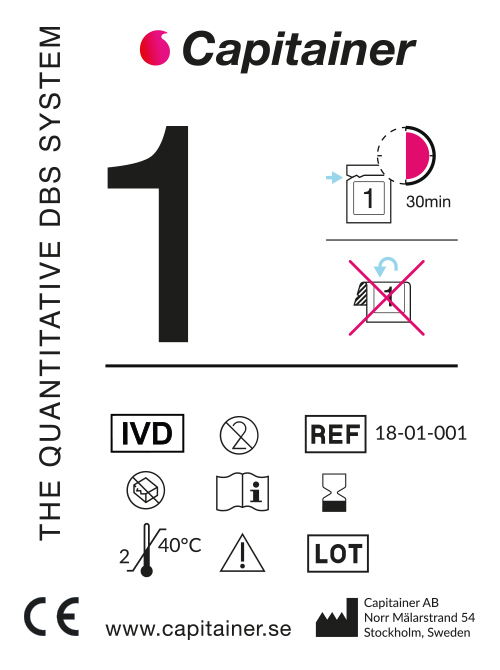 Capitainer B is CE-marked and is being made available for the European market

Capitainer B is registered as an IVD product according to the 98/97EC In vitro Diagnostic Medical Device Directive.

Capitainer B is also registered with the US FDA as a Device Class 1