How Capitainer qDBS works
Capitainer qDBS is a blood collection device for microsampling with predefined blood volume.
How to use 
Collect a sample at home and return in the packaging provided.
Handling of the Capitainer-B card
1. Prepare the material needed for the sampling. Open the moisture barrier bag by the tear notch and take out the Capitainer-B card. Prepare the subject for the sampling.
2. Unfold the card.
3. Prick the finger with a suitable lancet. When having a sufficient amount of blood (a good droplet) available on the finger, apply it to the left –
most channel inlet, touching it lightly and subsequently remove the finger to extract more blood for next channel.
4. Continue for as many channels that you are required to fill. When the channels have been filled properly, they will automatically empty into a collector pad.
5. Close the card, seal and mark it with a bar code stip.
6. Let it dry in the supplied drying pouch and it is ready to be shipped to the lab.
7. Dispatch in regular envelope to the lab. No special transport needed.
Questions and inquiries about Capitainer qDBS?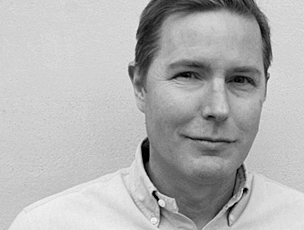 Contact Senior Product Manager Hans Peter Starck-Johnson
Accurate sampling
– Defined volume
– Hematocrit independent
90% cost reduction compared to venous sampling
– Capillary self-sampling
– Simplified laboratory routines
Easy to use
– No venous sampling
– Simpler blood application compared to traditional DBS
Reduced environmental impact
– Less transportation
– Less material consumption
Dry sample storage
– No biohazard transport
– No cold chain required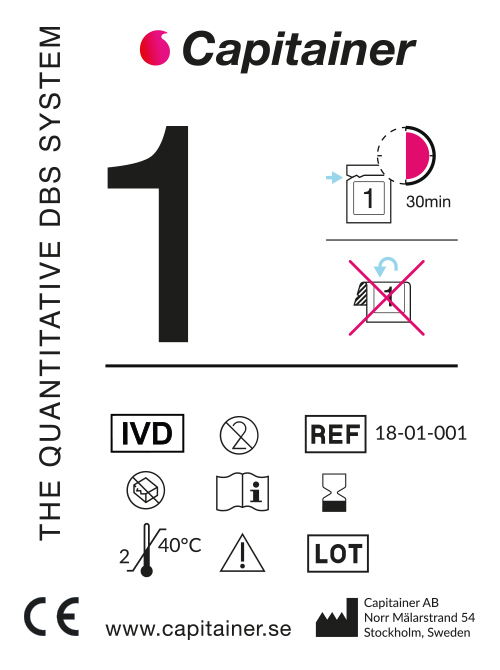 Capitainer B is CE-marked and is being made available for the European market

Capitainer B is registered as an IVD product according to the 98/97EC In vitro Diagnostic Medical Device Directive.

Capitainer B is also registered with the US FDA as a Device Class 1